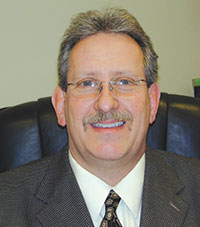 Jack Guza, Executive Director
About Us
Welcome to Community Papers of Michigan
Community Papers of Michigan (CPM), is a trade association representing community newspapers and shopping guides throughout the state. This site combines editorial and advertising originating from highly-read and highly-localized community publications throughout the state who are all members of CPM. Combined, our members represent 100 individual publications that are freely delivered to the doors and mailboxes of over two million Michigan residents each and every week!
Print is alive and well! Your local community paper is proud to offer you, their readers and advertisers, the absolute best value by uniting buyers with sellers, and featuring the news that matters most to you and your family that is not found anywhere else. The people who work at your local community publication care about your community because they are part of it. They live, work, worship, shop, vote and have children that attend your school system. They realize that their success depends on the success of the entire community. You are not a number on a spreadsheet, you are a friend, relative, co-worker and resident of a very unique and special place in Michigan – Your Hometown!
This website offers you the ability to view entire electronic community publications from across the state absolutely free of charge!
What makes this website unique is that all of the information is provided by print professional from across the state. There are two ways your classified or display ad can be featured on this site free of charge: 1.) You can place a State-Wide Michigan MegaMarket Classified Network ad through the Community Papers of Michigan office – Just call 800-783-0267 or click the link on the home page. By purchasing a MegaMarket print ad, your online ad will be featured on this site absolutely free! 2.) You can purchase a local print classified or display ad from any CPM-Member community paper or papers of your choice. Your advertisement will be featured in the e-edition on this site (providing the publication features a weekly e-edition) from the same publication you purchased the print ad from. Each week you purchase a print ad from a member that features their weekly publication on their website, that same printed ad will be featured on that publication's e-edition within this website absolutely free of charge!
Why do you have to first purchase a paid classified or display ad? Our members are in business to make a profit, employ local residents and contribute to their local economies. We feel that spotlighting community publications on this site that have first been edited by print professionals is both responsible and value-added. We hope you agree by supporting your local community paper and purchase your classified and display ads in print, which will then find that same ad on this site!
To purchase your print advertisement featured in the community publication of your choice, and ultimately on this site free of charge, simply locate the CPM-member community paper within the area you live or would like to reach. Contact them directly to place your paid advertisement in their next available edition/s. You can find your nearest CPM-Member publication by clicking on the Membership Links tab found on our home page.
You can view thousands of classified and display ads from dozens of Community Newspapers and Shopping Guides from across the state in one easy to navigate system, day or night completely free of charge! Simply click the Read Local Papers Throughout Michigan tab and choose the publication you would like to read. A State map is included to simplify your search for a particular publication or geographic region of the state.
Learn about the happenings within the hometowns of family and friends who live in another part of the state. You may find a boat, car or other item you are interested in from their hometown and ask that they check it out for you. This website is designed to make your life easier by providing information that interests you in one easy-to-navigate site.
We have received many positive comments about this site from businesses interested in the fantastic advertising opportunities and print professionals from across the country that see this site as an industry game changer. We agree, as this site provides you with quality advertising and news from across the state available 24/7.
This site will continue to evolve and offer more reader and advertiser-friendly features. Since this site is unique, we' re confident that you will find yourself visiting mifreeads.com more and more each week.
Spread the word – mifreeads.com provides dozens of community publications for you to read each week for FREE!!!
Enjoy!
Jack Guza
Executive Director
Community Papers of Michigan
5198 Windsor Hwy
Potterville, MI 48876
800.783.0267 Ext 1 – Office
jackguza@cpapersmi.com
www.cpapersmi.com
www.communitypapersofmichigan.com